About Me
I'm the Senior Developer for 5app. A software development company that has created a toolkit for making app development easy. We've got some smart tools that give you a sort of zero-config in-browser IDE and a smart communication library that keeps your data between server and phone in sync. I'm mostly in charge of the handset native code and javascript.
Prior to that I have spent the last 8 years working part time for a communication and multimedia company. I mainly did filming and editing, but I've done the odd bit of 3D work, graphics, authoring. I also helped out on the media training and communication courses.
My studies started in a B.Sc. in Psychology and Communication Engineering and went through to my Ph.D. in Renewable Electrical Power (specializing in Artificial Intelligence and Programming Mathematical Models). So I have a great interest in both these areas.
Contact
I'm currently located in the east end of London.
The best way to get in contact is email or by phone on +44-7429-552244.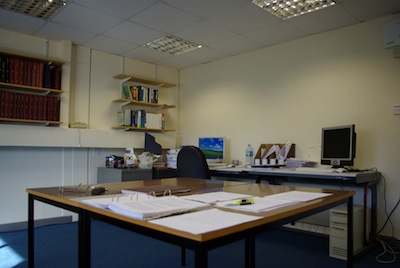 Résumé
As I work on such a variety of projects I have different résumés for my video and programming work. My programming work is probably best described through the projects I have done. For the other work I have a short CV or an example of a Cover Letter for a job I recently applied to.